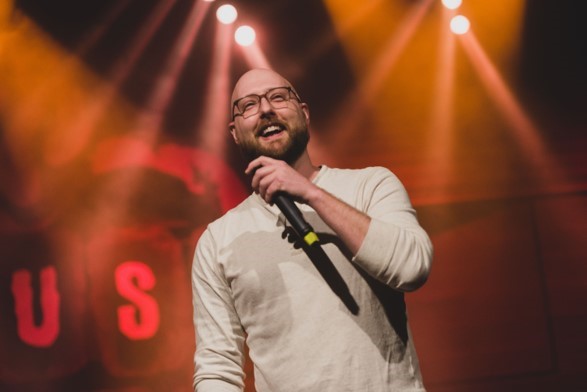 Born an entertainer, Daniel Merry is exactly as advertised, a goofy dude with a big heart who loves entertaining in every sense of the word.  Whether it be on stage as a vocalist or on air as ALT 92.3's resident dad joke specialist, he loves to incite happiness and joy, hence the last name.
A local musician for 15 years, he strives to hear the next local band who he thinks can make it to the next level or that next song to give him goosebumps.  As a local promoter, he aims to provide unique experiences for everyone involved whether it's throwing a battle of the bands, or hosting a local music summit to bring everyone together.  All he wants is to see you smile and have a good time, and if there's anything he can do to make that happen he will!
WHERE WILL DANIEL BE NEXT?  Follow us all around town at all the shows and all the hot spots in New Orleans every week! 
FOLLOW DANIEL ON TWITTER & INSTAGRAM:
@danielmerryontheradio