On a certain date in April, of course.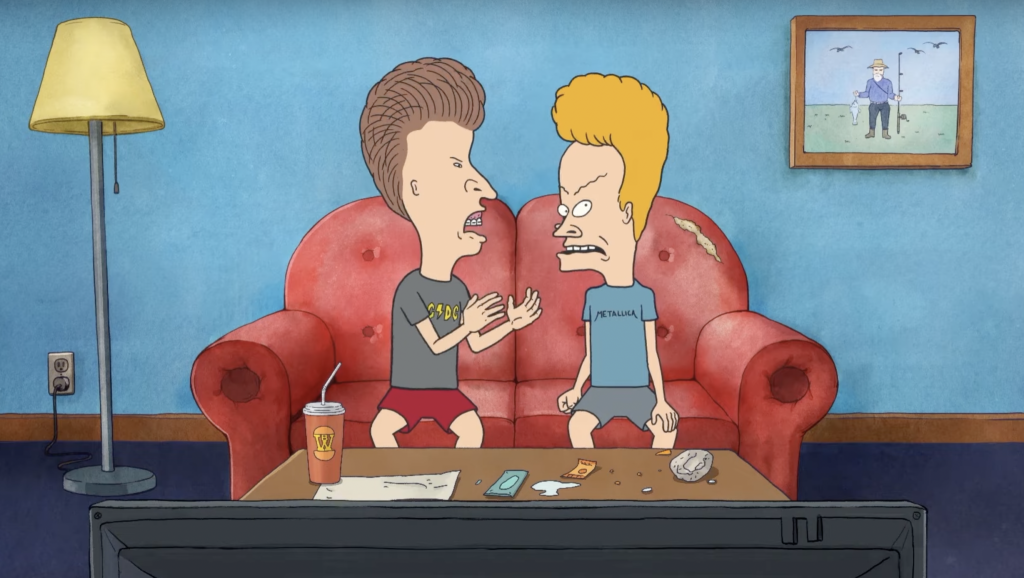 Mike Judge is back with more Beavis And Butt-Head this year! The show will premiere its second comeback season on April 20 in the US and Canada, and on April 21 in Australia and the UK, with two brand new episodes. In the meantime, you can check out the first trailer for the new season below.
Beavis And Butt-Head originally returned with its ninth season (and first since 2011) in 2022 on Paramount+, alongside its first movie since 1996 titled Beavis And Butt-Head Do The Universe. Beavis And Butt-Head originally ran for seven seasons between 1992 and 1997 on MTV, which of course featured the duo's still-quoted-today commentary on music videos.
On why the 2011 revival failed, Judge explained in a Rolling Stone interview that there were simply too many problems behind the scenes.
"Things didn't quite click," he said. "There were a lot of problems on the animation side of things, trying to get it to look right. I don't know if that played into it. But it actually did pretty well — the ratings were good. MTV just didn't want to do anymore.
"But this time, with Paramount+, there was just more enthusiasm behind it. And we were starting off with a movie, going bigger, rather than, "Here's episode number 198." The movie brought a real energy back."
Judge also spoke with The New York Times last year where he revealed there were originally plans to do a live action/animated hybrid movie for the duo, but it never panned out. Still, Judge added that a live action movie isn't out of the question. Which would certainly be an interesting endeavor for the… unique-looking duo.
"Yeah, a live-action Beavis and Butt-Head for Paramount, the movie studio, which still could happen. At one point, there was an idea that was Beavis and Butt-Head are animated in a live-action world. We went down that road for a little bit. And we had a casting session, like two years ago, for just doing like teenage Beavis and Butt-Head. Didn't go as well as I had hoped."
SOURCE: Metalinjection.net